About Dr. Hallowell

Dr. Hallowell is a graduate of Harvard College and Tulane Medical School. He is the founder of the Hallowell Center for Emotional and Cognitive Health and was an instructor at the Harvard Medical School for over 20 years. He is recognized as one of the foremost experts on ADHD in the world and, with Dr. John Ratey (also of the Harvard Medical School), is the co-author of the groundbreaking best seller Driven to Distraction as well as Answers to Distraction and the most recent Delivered from Distraction. He has also authored fifteen other books on topics as diverse as parenting, the importance of forgiveness, anxiety, and connection.
He is co-author, with his wife, Sue Hallowell, LICSW of the new book on how to keep intimacy in your marriage, Married to Distraction.

One recent book, CrazyBusy: Overstretched, Overbooked and About to Snap! Strategies for Coping in a World Gone ADD explores how the pace of modern life impacts people's ability to succeed in life and provides insights into how they can re-balance their lives for greater satisfaction, efficiency and performance.  Another recent book, SuperParenting for ADHD, helps parents with children who have ADHD understand what their children need and how to provide it.
Dr. Hallowell has been a featured guest on television and radio, including The Today Show, 60 Minutes, The Doctor Phil Show and Oprah, as well as many more.  He is a regular contributor to ADDitude Magazine with his Your Life column.
On top of a very busy patient and working schedule, Dr. Hallowell treasures time with his three children and wife, Sue.


About Melissa Orlov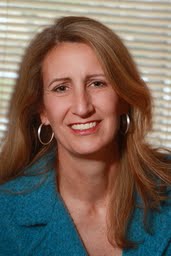 Melissa Orlov is a marriage consultant and one of the top experts in how ADHD affects relationships.  She has been writing and speaking about the topic since 2007, researching it since 2005.  She has worked with Dr. Hallowell since 2004, writing ADHD articles and newsletters, and assisting with educational programs delivered by Dr. Hallowell and Dr. John Ratey.  She teaches couples, therapists, counselors and coaches about how ADHD impacts relationships, blogs for Psychology Today and wrote the Your Relationships column for ADDitude Magazine from 2008-2014  She also consults privately with couples who wish to improve their ADHD-impacted relationships.
She is the author of The ADHD Effect on Marriage, which was awarded "Best Psychological Book of 2010" by ForeWord Reviews.  It is available in paperback, electronic and audio versions, as well as Dutch and Chinese.  Her latest book, The Couple's Guide to Thriving with ADHD, was released in April, 2014.
Ms. Orlov has been interviewed frequently on the topic of ADHD and marriage by organizations as diverse as the New York Times, CNN, and the American Psychological Association Monitor (more complete list here).
Ms. Orlov has real-life experience with the pain, confusion and exhaustion associated with tackling the issues surrounding ADHD in relationships.  In fact, it was her experiences changing her own marriage from miserable to marvelous - and the realization that there is very little good information available to help couples affected by ADHD thrive in their relationships - that was the inspiration for becoming engrossed in this topic.
Before changing careers in order to pursue her passion for helping couples live better with ADHD, Melissa was a marketing, communications and research professional.  A graduate of Harvard College cum laude, and Phillips Exeter Academy, her hobbies include road biking, singing and being an enthusiastic supporter of whatever sport or pastime her children decide to pursue.  Ms. Orlov and her husband of 20+ years live outside Boston. 
About Our Guest Authors
Nancie Kohlenberger:  Nancie Kohlenberger is both a Licensed Marriage and Family Therapist in private practice in Southern California, and a Marriage Consultant on a national and international basis.  She has been on faculty at the University of Santa Monica where she taught Master's level courses in various areas of psychology, including the Marriage and Family course.  In addition to leading numerous workshops, Nancie has been a speaker for CA CHADD, presenting on Adult ADHD: The Impact on Relationships.
Nancie and her husband both found out they had ADHD a few years ago, and recognized how it was affecting their individual lives and their marriage.  She has since used her personal experience as a springboard to successfully work with couples who are challenged by the presence of ADHD in their relationships.
Nancie has recently co-authored The Couple's Guide to Thriving with ADHD with Melissa Orlov. She and her husband and their two Cavalier King Charles Spaniels live in sunny Southern California.
Christina Veal:  Christina Veal is a communications specialist who loves the blogosphere and has enough ADHD in the family to be interested in working as Melissa's right hand person.  She searches the internet for content she thinks will be of interest to our readers and helps keep everything up-to-date.  She is a graduate of the University of Connecticut and has a passionate interest in tennis.  Ms. Veal, her children and her husband of over 17 years live outside Boston.
About Our Content
The opinions expressed on this web site are those of the individual authors and posters and should not be considered a substitute for counseling or professional guidance.  Please see you doctor for specific medical advice.