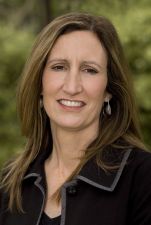 Develop personalized strategies for improving
your ADHD-impacted marriage with expert, Melissa Orlov.
Sessions are usually by phone with one or both members of a couple.  We will focus on developing specific strategies that each member of the couple can use to improve their daily lives immediately and over the long term.  I will help you and your spouse:
understand which key issues in your marriage might be related to ADHD
prioritize what to work on first for optimal improvement
narrow the communication gap between distinctly different partners
develop specific, usable and measurable tactics for creating change
identify critical personal boundaries and goals
help each partner come to terms with his or her role in marital issues and gain the inspiration to change direction
create a plan to reach long-term goals for your marriage that align with who you are as individuals
gain mutual agreement to those goals
effectively identify and track progress
locate useful resources as needed
After each session I provide a written conference report outlining the strategies and suggested deadlines, goals or agreements as discussed.
What it is not:
Medical advice.  For medical advice, please see your doctor.
How ADHD Effect Marriage Consulting Works:
While many of the issues facing couples with ADHD are similar, the workings of each partnership are unique.  Some couples will be able to identify key issues and develop a plan they like and can stick to within a short time many while others may need longer and prefer regular "check ins" to monitor progress.  Since this program is personalized, you sign up for and receive only what you need.  My goal is to help you make progress with which you are happy as quickly as is possible, reasonable and sustainable.

Most couples consult with me once a week at first, then move to every other week until they are ready to "graduate."
Charges:
Services are billed by the call, which usually last 60-70 minutes.  I provide conference reports at no fee because they are important to getting the process to move smoothly.  This is a special service that other marriage advisors do not provide.

Payments made in advance of services will be given a discount and can be purchased in a minimum of 3 call increments.  You work against hours for which you've pre-paid.  Monies remaining in your account will be reimbursed within 4 weeks after your last session.
Do You Have Questions?
I would be happy to talk with you about whether ADHD Effect consulting is right for you.  Just contact me and I'll get back to you as quickly as I can.
How to Start:
Once you've decided you need my counsel, I will send you the proper paperwork, including "Getting to Know Us" questionnaires that will give me a (non-billed) head start to learning about your personal situation.  At the same time we'll set up our first meeting or call.
About Melissa Orlov:
Melissa Orlov is one of the top experts in how ADHD affects relationships and has been writing publicly about the topic since 2007.  She has honed her ADHD knowledge working with ADHD guru, Dr. Edward Hallowell, since 2004, writing ADHD articles and newsletters, and assisting with educational programs delivered by Dr. Hallowell and Dr. John Ratey.  She currently writes a regular column on marriage and ADHD for ADDitude Magazine, blogs for Psychology Today, teaches seminars for couples, therapists and coaches, gives lectures, writes newsletters and writes online at www.adhdmarriage.com where she advises thousands of couples.  Her book, The ADHD Effect on Marriage was released in 2010 and received the gold medal for best psychology book of 2010 by ForeWord Reviews.  She has been interviewed about ADHD and marriage by the NY Times, CNN, Today, AOL, US News and World Report, Experience Life and more.

Ms. Orlov has real-life experience with the pain, confusion and exhaustion associated with tackling the issues surrounding ADHD in relationships.  In fact, it was her experiences changing her own marriage from miserable to marvelous – and the realization that there is very little good information available to help couples affected by ADHD thrive in their relationships – that was the inspiration for becoming engrossed in this topic.

Melissa is a graduate of Harvard College cum laude, and Phillips Exeter Academy.  Her hobbies include road biking, singing and being an enthusiastic supporter of whatever sport or pastime her children decide to pursue.  Ms. Orlov and her husband of 20+ years live outside of Boston.
NOTE:
I am currently fully booked and cannot take additional clients.  HOWEVER, I provide by-phone couples seminars that are 8 sessions in duration three times year.  Past participants say the course has really helped them start to address their issues.  Please go to this link for a complete description and registration information.