ADHD & Marriage Weekly Tip - August 25, 2016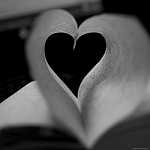 Quote of the Week
"It never occurred to me that there could be some logic behind his habits, not just sheer laziness…"
- Jancee Dunn, in her article for RealSimple Magazine entitled "How to live with a messy person and not go insane"
He's Not Lazy…!
I smiled when I read this article because Dunn's husband probably has ADHD, even though that was not stated in the article.  But I had somewhat mixed feelings about Dunn's amazement at discovering that her husband effectively uses piles to 'store' things.  Same thing happens at our house (in both our offices, though only one of us has ADHD.) 
The article was amusing, the moral of the story being "don't assume your partner thinks or acts like you do."  But I also have to wonder…would it have even been printed if the title had been "How to live with a neat freak and not go insane?"  Our society does have a bias towards being efficient and very organized.  This can be a good defense against chaos… until it gets in the way of your relationship.  I'm glad Ms. Dunn figured out that her husband's way of doing things isn't the end of the world just because it's different than her own.  I just wish it weren't a news-worthy surprise that people do things differently…
For those in marriages impacted by ADHD

You can find great resources for couples impacted by ADHD at adhdmarriage.com, including: a free online treatment overview; free downloadable chapters of my books; a community forum with other couples facing similar issues; a large number of blog posts on various topics; referrals; and my very popular couples course:
ADHD Effect In-Depth Couples' Seminar - Next live session starts October, 2016 - this eight-session phone seminar has helped many couples turn around their relationship.
 
Adult ADHD can have a huge impact on your relationship. ADHDmarriage.com can literally change your life!
© 2016 Melissa Orlov