ADHD & Marriage Weekly Tip - September 1, 2016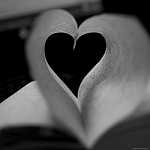 Quote of the Week
"It is more fun to talk with someone who doesn't use long, difficult words but rather short, easy words like "What about lunch?"
- A.A. Milne, Winnie-the-Pooh
What About Lunch?
My 25-year old sent me this quote because she still loves that 'silly old bear,' and so do I!  And, as with the best children's literature, there is often truth in Pooh's words.  In this case, I would like to pose an almost rhetorical question…'To whom would you rather talk?  Someone who shares the conversation with you, back and forth, in short 'paragraphs' and concise words?  Or someone who feels you need a lecture, refuses to 'share' the conversation, or talks in circles?'
Are you in a partnership in which one partner dominates conversations? Or where explanations are unnecessarily long or convoluted?  Ways to address these unhealthy habits include: limiting your own side of the conversation to 3-4 sentences then handing it off to your partner for comments or ideas; taking time to collect your thoughts before you speak in order to be more concise; asking questions of your partner, and more.
As is always the case, focus on your own habits.  If your partner is hard to talk to, suggest you have a (short) conversation to explain what is bothering you and what might help you stay engaged.
For those in marriages impacted by ADHD

You can find great resources for couples impacted by ADHD at adhdmarriage.com, including: a free online treatment overview; free downloadable chapters of my books; a community forum with other couples facing similar issues; a large number of blog posts on various topics; referrals; and my very popular couples course:
ADHD Effect In-Depth Couples' Seminar - Next live session starts October, 2016 - this eight-session phone seminar has helped many couples turn around their relationship.
 
Adult ADHD can have a huge impact on your relationship. ADHDmarriage.com can literally change your life!
© 2016 Melissa Orlov