ADHD & Marriage Weekly Tip - September 29, 2016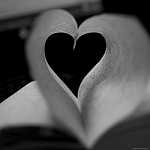 Quote of the Week
"Perfectionists set goals that are impossible – and if they somehow manage to achieve a goal, they assume that goal must be worthless and they set another, even more impossible goal.  Which puts them in a state of perpetual dissatisfaction."
- Emily Nagoski
Perfectionists
There is so much truth in what Nagoski writes that it's almost impossible to figure out how to keep up my normally high standards and write the perfect, pithy marriage tip about it…
Oh, wait!!!
P.S.  (I hope you understand this is meant to be humorous!  I like my marriage tips and hope you enjoy them, but I am no perfectionist!)
October is ADHD Awareness Month - REPAIR YOUR MARRIAGE AND THRIVE! 
Join me October 13 for the start of my very popular The ADHD Effect In-Depth Couples' Seminar; October 2 for the free TADD Talks; October 7 in the free online ADHD Awareness Expo.
For those in marriages impacted by ADHD

You can find great resources for couples impacted by ADHD at adhdmarriage.com, including: a free online treatment overview; free downloadable chapters of my books; a community forum with other couples facing similar issues; a large number of blog posts on various topics; referrals; and my very popular couples course:
ADHD Effect In-Depth Couples' Seminar - Next live session starts October 13 2016 - this eight-session phone seminar has helped many couples turn around their relationship.
 
Adult ADHD can have a huge impact on your relationship. ADHDmarriage.com can literally change your life!
© 2016 Melissa Orlov