ADHD & Marriage Weekly Tip - April 12, 2017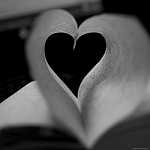 Quote of the Week
"Rock bottom is an identity changer.  I was a mom and a wife and a writer, and those things were good.  If you ask a woman who she is, she'll tell you who she serves and sometimes what she does.  But that isn't the whole story."
- Glennon Doyle
Rock Bottom
It's almost inevitable that hitting rock bottom forces you to assess your life.  Who are you?  What do you want from your life?  Doyle discovered that she had been hiding behind her roles – mother, wife, writer.  Some hide behind roles such as 'provider,' 'athlete' or 'person with (or without) ADHD.'
But that's not the whole story – not even the best part of who you are.  For you are a person who is…(fill in the blank here) curious; happy; a deep thinker; an empath; loving; inventive; resilient…you get the idea.  We are not what we do.  We are not our label (ADHD or non)…we are something more.  Emotions.  Connection points.  A bundle of strengths.
Who are you underneath your roles and labels?  Who is your partner?
Do you feel like you are at Rock Bottom? My next live ADHD Effect In-Depth Couples' Seminar starts in October. If you can't wait that long, consider the self-study version.
For those in marriages impacted by ADHD
You can find great resources for couples impacted by ADHD at adhdmarriage.com, including: a free online treatment overview; free downloadable chapters of my books; a community forum with other couples facing similar issues; a large number of blog posts on various topics; referrals; and my very popular couples course:
ADHD Effect In-Depth Couples' Seminar - This highly acclaimed, eight-session phone seminar has helped many couples turn around their relationship.
 
If your relationship is in pretty good shape but you are looking to feel even closer, consider my self-study seminar Recovering Intimacy in Your Relationship.
Adult ADHD can have a huge impact on your relationship. ADHDmarriage.com can literally change your life!  Question?  Contact Melissa.
© 2017 Melissa Orlov