ADHD & Marriage Weekly Tip - September 4, 2014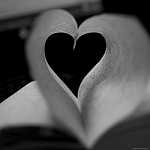 Quote of the Week
"Professing love is easy. Practicing love takes courage." -Brene Brown
The Courage of Loving
There are times, even in my now much-stronger relationship, when I get depressed about how hard it can be to keep a relationship strong. Any relationship. Work conflicts, stress, illness, absence, financial upheaval, changes in ADHD treatment…there are many things that can put a 'recovered' relationship back out of whack.
When one of those periods hits I try to be courageous in my love towards my spouse. This does not mean that I give up on my own needs. Rather, it's my responsibility to advocate for us as a couple, as well as for myself – while also being as loving and understanding as I can of what else is going on in our lives and my husband's needs.
Sometimes this balance is hard. But thinking about being compassionate as "courageous" (which I truly believe it is) helps me work through how I wish to behave – both for my own best interests and for my relationship.
Would it help you to think about how courageous it is to love compassionately?
REGISTRATION IS NOW OPEN FOR MY VERY POPULAR LIVE COUPLES TELESEMINAR - BEGINNING SEPTEMBER 23. IT MAY BE MY LAST COUPLES SEMINAR FOR SOME TIME, PERHAPS FOR GOOD. SO IF YOU'VE BEEN THINKING ABOUT SIGNING UP, NOW IS THE TIME!
TURN YOUR MARRIAGE INTO THE RELATIONSHIP YOU ALWAYS WANTED!
For those in marriages impacted by ADHD

You can find great resources for couples impacted by ADHD at my marriage and ADHD website, including: a free online treatment overview; free downloadable chapters of my books; a community forum with other couples facing similar issues; a large number of blog posts on various topics; referrals; and my very popular ADHD Effect In-Depth Couples' Seminar.  This eight-session seminar has helped many couples turn around their relationship, and is given by phone, so anyone may participate. THE NEXT COUPLE'S SEMINAR STARTS SEPTEMBER 23. 
Audio Book and Kindle Now Available for The Couple's Guide to Thriving. Co-authored with Nancie Kohlenberger, LMFT, The Couple's Guide to Thriving with ADHD focuses on emotional "hot spots" couples impacted by ADHD commonly face. The book explores why these Hot Spots are so hard to move past, and what to do about them. It's time to move away from anger, frustration and other difficult emotions and learn how to calm your relationship? For more information, go to this link.
Adult ADHD can have a huge impact on your relationship.  Please take a moment to investigate the information available to you.  It can literally change your life!
© 2014 Melissa Orlov