ADHD & Marriage Weekly Tip - December 9, 2015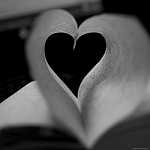 Quote of the Week
"Epic failure is part of being human, and it's definitely part of being married. It's part of what being alive means, occasionally screwing up in expensive ways. And that's part of what marriage means, sometimes hating this other person but staying together because you promised you would. And then, days or weeks later, waking up and loving him again, loving him still."
-Ada Calhoun, NY Times
Failure
Instead of writing a long article, I'm going to send you to a NY Times article that I enjoyed reading…Because it made me smile.
Melissa will be speaking in LONDON on December 16 on Adult ADHD, Relationships and Families.  For info on this free event, go to this link.
For those in marriages impacted by ADHD

You can find great resources for couples impacted by ADHD at adhdmarriage.com, including: a free online treatment overview; free downloadable chapters of my books; a community forum with other couples facing similar issues; a large number of blog posts on various topics; referrals; and my very popular couples courses:
ADHD Effect In-Depth Couples' Seminar - this eight-session phone seminar has helped many couples turn around their relationship. Next live session starts January 12, 2016.
 
Couple's Guide to Thriving with ADHD wins 2 book awards!
Adult ADHD can have a huge impact on your relationship. ADHDmarriage.com can literally change your life!
© 2015 Melissa Orlov