ADHD & Marriage Weekly Tip - October 8, 2014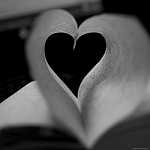 Quote of the Week
"What is an ocean, but a multitude of drops?" - David Mitchell
Every Interaction Matters
According to some of National Geographic's top oceanographers, the ocean's vast beauty…and the fact that we view it mostly from the surface…hides what may be going on deep down. Reefs dying, overfishing, growing pollution…to be good stewards we must investigate both the surface and the depths. In the ocean, every drop matters…but most of us only see part of it.
Our relationships are like that, too. Every interaction matters, even if we only focus on some of the biggest, most obvious ones. That means, to me, that in order to be good stewards of our relationships we must commit ourselves wholeheartedly to making every interaction as good as it can be. To taking the high road even when we are challenged. To persevering in fixing our own issues and bringing our best selves to our relationship. We cannot, of course, control our partner's side of the interaction, but we can control our own.
This does not mean giving up on what you need and letting a partner roll over you. It means approaching your relationship from a place of clarity and dignity, and with a sense of purpose. You are the steward of your relationship and every one of your interactions in it, just as we are all stewards of those infinite number of drops in the ocean.
For those in marriages impacted by ADHD

You can find great resources for couples impacted by ADHD at my marriage and ADHD website, including: a free online treatment overview; free downloadable chapters of my books; a community forum with other couples facing similar issues; a large number of blog posts on various topics; referrals; and my very popular ADHD Effect In-Depth Couples' Seminar. This eight-session seminar has helped many couples turn around their relationship, and is given by phone, so anyone may participate.
The Couple's Guide to Thriving Audio Book and Kindle are now available. This book explores the emotional "Hot Spots" that couples impacted by ADHD commonly face and what to do about them.
Adult ADHD can have a huge impact on your relationship. Please take a moment to investigate the information available to you.  It can literally change your life!
© 2014 Melissa Orlov