ADHD & Marriage Weekly Tip - October 15, 2014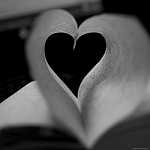 Quote of the Week
"If I wasn't dyslexic, I probably wouldn't have won the Games. If I had been a better reader, then that would have come easily, sports would have come easily…and I never would have realized that the way you get ahead in life is hard work." - Bruce Jenner, 1976 Olympic gold medalist (decathlon), as reported by Carol Dweck
Challenges
Jenner isn't the only one to say that adversity is a factor that can build strength. Michael Phelps, Charles Schwab and many others suggest the same. And I've seen this happen with my daughter, as well. Her challenges as a child helped her become much more sensitive to who she is and what she needs. She's learned that advocating for herself and trying hard is worth the effort.
So there are some very meaningful positives to having challenges such as ADHD and dyslexia. What are your personal challenges? And how do they benefit you?
For those in marriages impacted by ADHD

You can find great resources for couples impacted by ADHD at my marriage and ADHD website, including: a free online treatment overview; free downloadable chapters of my books; a community forum with other couples facing similar issues; a large number of blog posts on various topics; referrals; and my very popular ADHD Effect In-Depth Couples' Seminar.  This eight-session seminar has helped many couples turn around their relationship, and is given by phone, so anyone may participate.
The Couple's Guide to Thriving, available in Audio Book and Kindle, explores the emotional "Hot Spots" that couples impacted by ADHD commonly face and what to do about them. "No need any longer for white knuckles; Orlov and Kohlenberger show you how to create a smooth ride in turbulent air." - Edward Hallowell, M.D.
Adult ADHD can have a huge impact on your relationship.  Please take a moment to investigate the information available to you.  It can literally change your life!
© 2014 Melissa Orlov