ADHD & Marriage Weekly Tip - October 22, 2014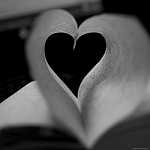 Special Message: The 5th annual Virtual ADHD Awareness Expo, October 26th through November 1st, is a great opportunity to gather information, find out more and interact with the ADHD community. My video will be airing Monday at 9:00 pm ET. Great information at your fingertips, from the comfort of your own home, and it is free. Register here.
Quote of the Week
"I've learned that while I'd be a fool not to stay open to the advice and experiences of the smart, amazing people in my life, I also need to listen to what I have to say. I'd rather believe in my own choice and see it all go wrong than do something I'm not fully convinced of and later feel guilty about it. So now, when I'm faced with a decision, instead of asking, "What do you guys think?" the first question I ask is, "Alicia, what do you think?" - Alicia Keys
That Gut Instinct
We're often pretty good at convincing ourselves we should do something we may not totally buy into – out of obligation, because our family tradition says we should, because we fear what happens if we don't. But Keys has an interesting point. Even after all the experts have weighed in (including me!) it's time to make that decision with which you feel most comfortable.
Stay open to the experts' advice. But make sure to listen to what you have to say.
Perhaps you might want to take a moment right now to ask "what does my gut tell me I should be doing differently or better?"
For those in marriages impacted by ADHD

You can find great resources for couples impacted by ADHD at my marriage and ADHD website, including: a free online treatment overview; free downloadable chapters of my books; a community forum with other couples facing similar issues; a large number of blog posts on various topics; referrals; and my very popular ADHD Effect In-Depth Couples' Seminar.  This eight-session seminar has helped many couples turn around their relationship, and is given by phone, so anyone may participate.
The Couple's Guide to Thriving, available in Audio Book and Kindle, explores the emotional "Hot Spots" that couples impacted by ADHD commonly face and what to do about them.
Adult ADHD can have a huge impact on your relationship.  Please take a moment to investigate the information available to you.  It can literally change your life!
© 2014 Melissa Orlov