ADHD & Marriage Weekly Tip - October 29, 2014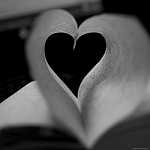 Quote of the Week
"Gratitude. That's the gift I'm giving myself this year, and the gift you just might want to give yourself, too. Why? Because it can transform any situation.  It alters your vibration, moving you from negative energy to positive. It's the quickest, easiest, most powerful way to effect change in your life – this I know for sure" - Oprah Winfrey
Gratitude
Believe it or not, research suggests that taking even a few minutes each day to stop and contemplate what we are grateful for can change our brain's wiring. Even in the most dire of situations you can usually find something in your life for which you are grateful – so take the time to seek these things out and reflect on them daily. Better yet, share that gratitude with your partner, family members and friends whenever possible.
Our internal stories are critical to how we perceive the events that happen to us. Actively seeking out and reinforcing that which is good in your life can make a big difference…every day.
For those in marriages impacted by ADHD

You can find great resources for couples impacted by ADHD at my marriage and ADHD website, including: a free online treatment overview; free downloadable chapters of my books; a community forum with other couples facing similar issues; a large number of blog posts on various topics; referrals; and my very popular ADHD Effect In-Depth Couples' Seminar.  This eight-session seminar has helped many couples turn around their relationship, and is given by phone, so anyone may participate.
The Couple's Guide to Thriving, available in Audio Book and Kindle, explores the emotional "Hot Spots" that couples impacted by ADHD commonly face and what to do about them.
Adult ADHD can have a huge impact on your relationship.  Please take a moment to investigate the information available to you.  It can literally change your life!
© 2014 Melissa Orlov