ADHD & Marriage Weekly Tip - March 16, 2016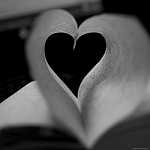 Quote of the Week
"The groups ranged from support groups for patients recovering from heart surgery in Norway to students in secondary schools in Australia.  As we reported earlier this year, the common finding across all studies was that the more someone identified with a group, the less severe his or her depression symptoms were.  Thus, a sense of connection to a group, rather than just contact with individuals, is what protects mental health."
-Tegan Cruwys, S. Alexander Haslam, and Genevieve Dingle in Scientific American Mind
Recovering from Depression
People who are depressed often seem to hide themselves away and disconnect from others.  This study (and others) suggests that identifying with a group and making connections is critical to mental health.  'Connection' is what Ned Hallowell calls 'the other Vitamin C' and for good reason!
In line with Dr. Hallowell's idea, this research also suggested that simply 'attending' a group did not significantly lower depression.  It was the feelings of connection with the group that made the difference.
So if you are currently depressed, think about what group you might be able to join and become invested in…and things may well start looking up.
The next live ADHD Effects In-Depth Couples' Seminar starts April 4th!   "Just a note to say we're still thriving several months after your class!  :-)"
For those in marriages impacted by ADHD

You can find great resources for couples impacted by ADHD at adhdmarriage.com, including: a free online treatment overview; free downloadable chapters of my books; a community forum with other couples facing similar issues; a large number of blog posts on various topics; referrals; and my very popular couples courses:
ADHD Effect In-Depth Couples' Seminar - Next live session starts April 4, 2016 - this eight-session phone seminar has helped many couples turn around their relationship.
 
Couple's Guide to Thriving with ADHD wins 2 book awards!
Adult ADHD can have a huge impact on your relationship. ADHDmarriage.com can literally change your life!
© 2016 Melissa Orlov