ADHD & Marriage Weekly Tip - August 20, 2014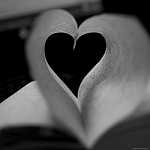 Quote of the Week
"The medical model (of treating ADHD) is so slanted toward deficits that it excludes strengths – and it also reinforces stigma, that this is shameful, this is bad, this means you're a loser. And that becomes a self-fulfilling prophecy. It's the old line of whether you think you can or you think you can't, you're right…" -Ned Hallowell
Thinking About Strengths
If you were a person with ADHD, what would you rather hear? That you have a "race car brain with bad brakes" as Dr. Ned Hallowell would say, or that you have something wrong with your brain, as many others would posit? The media, friends, partners, and teachers all too often reinforce the negatives of ADHD while completely ignoring the strengths. Part of this, at least with the media, is that the positives aren't "news." But part of it is also that even the medical field looks at the weaknesses of ADHD (distraction, poor planning, poor memory) without thinking hard enough about the person inside. Treat a symptom and you are still starting from the idea of "problem." Start with a positive (race car brain) and "strengthen the brakes" and it seems like a completely different problem. One that takes into account that this is a person who is struggling with these issues and needs to feel internal motivation in order to respond to them. What's motivating about hearing people tell you that you're broken?
Words matter. They matter because they literally create attitudes in the listener and the speaker. How do you talk about ADHD with your partner, friends and family?
REGISTRATION FOR MY LIVE COUPLES SEMINAR IS NOW OPEN! THIS VERY POPULAR TELESEMINAR BEGINS SEPTEMBER 23...DETAILS ABOUT THE COURSE ARE AT THIS LINK.  TURN YOUR MARRIAGE INTO THE RELATIONSHIP YOU ALWAYS WANTED! 
For those in marriages impacted by ADHD

You can find great resources for couples impacted by ADHD at my marriage and ADHD website, including: a free online treatment overview; free downloadable chapters of my books; a community forum with other couples facing similar issues; a large number of blog posts on various topics; referrals; and my very popular ADHD Effect In-Depth Couples' Seminar.  This eight-session seminar has helped many couples turn around their relationship, and is given by phone, so anyone may participate. THE NEXT COUPLE'S SEMINAR STARTS SEPTEMBER 23.
Audio Book and Kindle Now Available for The Couple's Guide to Thriving. Co-authored with Nancie Kohlenberger, LMFT, The Couple's Guide to Thriving with ADHD focuses on emotional "hot spots" couples impacted by ADHD commonly face. The book explores why these Hot Spots are so hard to move past, and what to do about them. It's time to move away from anger, frustration and other difficult emotions and learn how to calm your relationship? For more information, go to this link.
Adult ADHD can have a huge impact on your relationship.  Please take a moment to investigate the information available to you.  It can literally change your life!
© 2014 Melissa Orlov