ADHD & Marriage Weekly Tip - August 27, 2014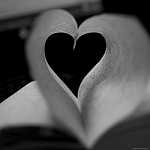 Quote of the Week
"With all our talk about God-given gifts, we've convinced a generation of kids that if you're good at something, it must be effortless. That's so wrong. The best work is a slog. Then you reach the summit, take a breath, and say Well, that wasn't easy, but here I am." -Anna Quindlen
The Hard Work of Love
How many magazine articles, romantic comedies and novels have you read that suggest that love is easy?
I agree with Quindlen – there are many, many things in life that take a lot of work, but are worth the effort. I put the nurturing and care of relationships at the top of that list. It's okay that you are saying "that wasn't easy, but here I am…"  Be proud of the work you and your partner put into your relationship and the progress you make in understanding each other as a team. That work is part of what binds couples together over time.
Long-term love is like weaving a cloth. Every interaction is a thread – positive interactions are strong threads added to the cloth. Negative interactions are broken threads that weaken the fabric of the relationship. The weaving we do…every day…is hard work. Keep it up!
REGISTRATION FOR MY LIVE COUPLES SEMINAR IS NOW OPEN! THIS VERY POPULAR TELESEMINAR BEGINS SEPTEMBER 23...DETAILS ABOUT THE COURSE ARE AT THIS LINK. TURN YOUR MARRIAGE INTO THE RELATIONSHIP YOU ALWAYS WANTED!
For those in marriages impacted by ADHD

You can find great resources for couples impacted by ADHD at my marriage and ADHD website, including: a free online treatment overview; free downloadable chapters of my books; a community forum with other couples facing similar issues; a large number of blog posts on various topics; referrals; and my very popular ADHD Effect In-Depth Couples' Seminar.  This eight-session seminar has helped many couples turn around their relationship, and is given by phone, so anyone may participate. THE NEXT COUPLE'S SEMINAR STARTS SEPTEMBER 23.
Audio Book and Kindle Now Available for The Couple's Guide to Thriving. Co-authored with Nancie Kohlenberger, LMFT, The Couple's Guide to Thriving with ADHD focuses on emotional "hot spots" couples impacted by ADHD commonly face. The book explores why these Hot Spots are so hard to move past, and what to do about them. It's time to move away from anger, frustration and other difficult emotions and learn how to calm your relationship? For more information, go to this link.
Adult ADHD can have a huge impact on your relationship.  Please take a moment to investigate the information available to you.  It can literally change your life!
© 2014 Melissa Orlov