ADHD & Marriage Weekly Tip - November 3, 2016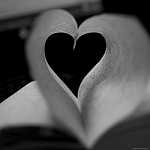 Quote of the Week
"There would seem to be nothing more obvious,  
more tangible and palpable than the present moment.
And yet it eludes us completely.
All the sadness of life lies in that fact."
-Milan Kundera, quoted in the novel, Beautiful Ruins
Enjoying the Present Moment
When it comes to living in the present moment, people with ADHD are to be envied.  This is how most of them live – often to the exclusion of planning for the future or (sometimes) remembering well the past.
But what happens if you take some time to not only be in that present moment, but learn to celebrate it, as well.  And, for non-ADHD partners…let go of the other, non-present moments.
There is joy in this sort of living.  Living this way ALL the time can cause problems if you don't have a really great support system (i.e. not paying taxes because you are too busy being in the moment doesn't turn out well unless someone else does them for you…) and ADHD 'living in the now' vs. non-ADHD partner 'planning' is one of the main sources of friction in ADHD/non-ADHD partnerships.  The non-ADHD partner gets to pick up all the non-joyful stuff.
BUT, it is my experience and observation that non-ADHD partners don't live in the present moment enough.  They miss lots of opportunities to celebrate life as they struggle to keep up with the never-ending 'to do' list and try to meet a host of commitments.
My suggestion to non-ADHD partners is to give yourself permission to celebrate the moment more often…to just enjoy what is coming at you and 'get on board' with some of the more fun family chaos.  Pick and choose those chores that must (truly) take you away from the joy to be had in the moment.
And for ADHD partners?  Think about creating a structure that allows you to help out more so your partner can more easily share in your joyous times.
Nov 10 - Start date for the ADHD partner support and coaching group.
Nov. 12 - CHADD International Conference, Costa Mesa, CA - Melissa will be giving one presentation on Friday and two on Saturday 
For those in marriages impacted by ADHD

You can find great resources for couples impacted by ADHD at adhdmarriage.com, including: a free online treatment overview; free downloadable chapters of my books; a community forum with other couples facing similar issues; a large number of blog posts on various topics; referrals; and my very popular couples course:
ADHD Effect In-Depth Couples' Seminar - This highly acclaimed, eight-session phone seminar has helped many couples turn around their relationship.
 
If your relationship is in pretty good shape but you are looking to feel even closer, consider my self-study seminar Recovering Intimacy in Your Relationship.
Adult ADHD can have a huge impact on your relationship. ADHDmarriage.com can literally change your life!  Question?  Contact Melissa.
© 2016 Melissa Orlov