ADHD & Marriage Weekly Tip - December 21, 2016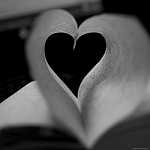 Quote of the Week
"The best dividends on the labor invested have invariably come from seeking more knowledge rather than more power."
-Orville and Wilbur Wright
Knowledge vs. Power
The Wright brothers were talking about mechanical power in this quote, but the analogy is still relevant.  When ADHD is part of the story there are two types of knowledge you absolutely need - about ADHD and how it impacts relationships…and about each other.  The former can be obtained at my site, though my blog posts, my couples' seminar, my books (The ADHD Effect on Marriage and The Couples Guide to Thriving with ADHD), and the forum.  The latter is a bit harder to come by.
Partners often assume they 'know' their partner's motivations, when in fact their assumptions are often wildly incorrect.  Most often, they have no idea that this is the case.  I remember how surprised I was when my husband and I finally started talking about how we came to our various conclusions.  His way of thinking is completely foreign to me – though no less valid because of it.  With our differences, we didn't learn the skills needed to have helpful conversations for years.  Before that we talked 'at' each other, and couldn't figure out why we both still felt so unheard after all that talk.  That's a shame, because we could have repaired our relationship sooner if we had known a more constructive way to communicate!
Learning Conversations and Conflict Intimacy skills can go a long way to solving this problem.  Like any skill set, they need to be practiced.  If you want to learn more about both (as well as a lot of other things that can help you radically alter your relationship for the better) consider my upcoming couples tele-seminar that starts January 18, 2017.  
I'm offering marriage tip readers a discount of $25 off the price of the seminar.  Just use the code Tips17 and click "apply" when you register.  If you have questions about the seminar, please contact me.
Give yourselves the gift of a more loving relationship for 2017 and register for my life-changing Jan/Feb couples tele-seminar.  In the words of one participant: "Your class has brought a bright ray of hope to our marriage."
For those in marriages impacted by ADHD

You can find great resources for couples impacted by ADHD at adhdmarriage.com, including: a free online treatment overview; free downloadable chapters of my books; a community forum with other couples facing similar issues; a large number of blog posts on various topics; referrals; and my very popular couples course:
ADHD Effect In-Depth Couples' Seminar - This highly acclaimed, eight-session phone seminar has helped many couples turn around their relationship.
 
If your relationship is in pretty good shape but you are looking to feel even closer, consider my self-study seminar Recovering Closeness in Your Relationship.
Adult ADHD can have a huge impact on your relationship. ADHDmarriage.com can literally change your life!  Question?  Contact Melissa.
© 2016 Melissa Orlov