ADHD & Marriage Weekly Tip - October 26, 2016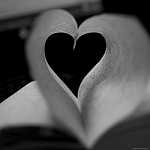 Quote of the Week
"Feel free to disagree with somebody but don't just try to shut them up."
- President Barack Obama
Disagreement
Some ways of shutting people up are really obvious – bullying, yelling, and venting, to name just a few.  Others, though, are much less obvious.  One area that I run into quite frequently with the couples I work with is unspoken threats.  These include:
The likelihood of an angry response
Potential disapproval or scorn
The possibility of rejection or turning away
Censorship, or shutting someone up, has no part in a healthy relationship.  Both partners should develop a skill set that allows them to share their ideas and feelings constructively, and to listen to their partner's opinion non-defensively.  That is the best way to negotiate your differences.
Make no mistake – these are skills that need practice.  How about you?  Do you need practice being open with your partner when both speaking and listening?
The ADHD partner support and coaching group start date is now November 10, at 9:00am Pacific time (12pm eastern time). 10 weeks, 75 minutes each. For adults wanting ongoing coaching and community for managing ADHD. The structure will include a balance of learning tools and checking in to hear success stories and share discoveries. Dial in access from anywhere makes it easy to attend.
For those in marriages impacted by ADHD

You can find great resources for couples impacted by ADHD at adhdmarriage.com, including: a free online treatment overview; free downloadable chapters of my books; a community forum with other couples facing similar issues; a large number of blog posts on various topics; referrals; and my very popular couples course:
ADHD Effect In-Depth Couples' Seminar - Next live session starts Jan/Feb 2017 - this eight-session phone seminar has helped many couples turn around their relationship. If you'd like a reminder email before registration, contact Melissa.
Adult ADHD can have a huge impact on your relationship. ADHDmarriage.com can literally change your life!
© 2016 Melissa Orlov