ADHD & Marriage Weekly Tip - July 7, 2016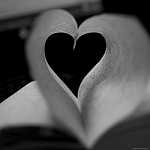 Quote of the Week
"…forgiveness and remembering go hand in hand, because a crime must be remembered to be repented…Forgive and forget is a formula powerfully skewed in favor of the offender."
- Bernard Powers, professor of history at the College of Charleston, as quoted in Time
Forgive and Forget?
Lots of times the partner who had the affair, or lied about secretly taking out a second mortgage, or…whatever…is all for the idea of 'forgive and forget.'  This minimizes the impact on the betrayer, while placing the burden of healing on the betrayed.  
But this approach can lengthen the healing process and hurt the person who has been betrayed.  An effective way to heal from a betrayal is to be able to ask questions, and interact with the betraying partner around the event.  Once betrayed, your world is tipped upside down.  It takes reassurance and connection (and time) to right it again.  The 'forget' part of 'forgive and forget' gets in the way of that.
So if you are a betrayer, stay engaged with your partner as constructively and patiently as long as s/he heals.  Answer questions honestly and openly.  Hug, hold and reassure.  Eliminate the betraying behavior.  Eventually, though it's likely you'll both never actually forget, you can end up with something better…"forgive, heal and move on."
For those in marriages impacted by ADHD

You can find great resources for couples impacted by ADHD at adhdmarriage.com, including: a free online treatment overview; free downloadable chapters of my books; a community forum with other couples facing similar issues; a large number of blog posts on various topics; referrals; and my very popular couples course:
ADHD Effect In-Depth Couples' Seminar - Next live session starts October, 2016 - this eight-session phone seminar has helped many couples turn around their relationship.
 
Recovering Closeness in Your Relationship is available as a self study course. 
Adult ADHD can have a huge impact on your relationship. ADHDmarriage.com can literally change your life!
© 2016 Melissa Orlov