ADHD & Marriage Weekly Tip - September 21, 2016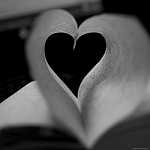 Quote of the Week
"When you understand your own emotions and triggers, you can learn to be present in difficult situations and not let your emotions control you.  This allows you to have a better ability to try to understand what other people are experiencing, which brings you deeper intimacy, trust, and love."
- Lewis Howes, author of The School of Greatness
Emotionally Present
In my Rebuilding Intimacy in Your Relationship self-study course I talk about the idea of 'self-intimacy,' or (put another way) learning how to recognize and label your own emotions.  This is the basic building block of all other types of intimacy.  If you recognize and understand your own feelings and emotions, you are better equipped to address them constructively – perhaps engaging to heal them or, at other times, NOT engaging, but letting them pass by.  In addition, it is helpful to your partner in understanding how best to respond to you.  Saying "I'm mad" isn't nearly as helpful to your partner as being more specific and saying "I'm feeling unprepared, embarrassed, and resentful."
Further, being able to accurately assess your own feelings does, over time, make you more able to appreciate similar feelings in your partner when he or she shares them with you.
Are you self-intimate?
October is ADHD Awareness Month: REPAIR YOUR MARRIAGE AND LEARN TO THRIVE! Join me in The ADHD Effect In-Depth Couples' Seminar which begins October 13th, and in the free online ADHD Awareness Expo October 2-8.
For those in marriages impacted by ADHD

You can find great resources for couples impacted by ADHD at adhdmarriage.com, including: a free online treatment overview; free downloadable chapters of my books; a community forum with other couples facing similar issues; a large number of blog posts on various topics; referrals; and my very popular couples course:
ADHD Effect In-Depth Couples' Seminar - Next live session starts October 13, 2016 - this eight-session phone seminar has helped many couples turn around their relationship.
 
Adult ADHD can have a huge impact on your relationship. ADHDmarriage.com can literally change your life!
© 2016 Melissa Orlov