ADHD & Marriage Weekly Tip - April 5, 2017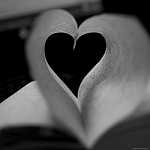 Quote of the Week
"If you're chronically overextended, under-appreciated and very, very angry, there's a simple solution: Stop playing the martyr…a martyr is sweet on the outside, but inside she's a roiling mess, overwhelmed by work, stifled by her relationships, secretly mad at everyone."
- Martha Beck
The Martyr
I'm going to offend some non-ADHD partners here.  But this is worth saying.  Though you may think that you have to pick up all the pieces in your relationship in order for you both to survive, you actually don't.  That's a choice you are making.  In fact, taking on all of the responsibilities that your ADHD partner is having trouble with actually serves to extend your relationship problems.  It builds chronic resentment and anger, and doesn't give the ADHD partner a reason to start managing the ADHD better.
So, rather than becoming a martyr (I know, I hate the phrase, too!) choose to constructively respond by saying 'no' where appropriate, and requesting that your partner figure out how to step up to take on his or her rightful responsibilities. Yes, that will be an extended conversation.  Yes, the ADHD partner will need lots of education and support.  But there are very few ADHD adults who can't step up once they make up their minds to do so…and your stepping away from being a martyr will speed up that process of deciding to take it on.
What are you doing that's not 'yours' that's making you resentful?
P.S.  To be successful don't just abdicate responsibilities by saying 'here – they're now yours!'  Instead, talk with your ADHD partner and plan together for a smooth transition.  Remember that ADHD partners need to have a good support structure in place for reminders and plans before they will succeed.  If this weren't the case, they would already be doing whatever that project is.  And if they try yet again without that structure it's a recipe for failure and discouragement…not in anyone's interest!
A great place to start... if you haven't read them, are my two books: The ADHD Effect on Marriage (now also on Audible) and The Couple's Guide to Thriving with ADHD.  
For those in marriages impacted by ADHD
You can find great resources for couples impacted by ADHD at adhdmarriage.com, including: a free online treatment overview; free downloadable chapters of my books; a community forum with other couples facing similar issues; a large number of blog posts on various topics; referrals; and my very popular couples course:
ADHD Effect In-Depth Couples' Seminar - This highly acclaimed, eight-session phone seminar has helped many couples turn around their relationship.
 
If your relationship is in pretty good shape but you are looking to feel even closer, consider my self-study seminar Recovering Intimacy in Your Relationship.
Adult ADHD can have a huge impact on your relationship. ADHDmarriage.com can literally change your life!  Question?  Contact Melissa.
© 2017 Melissa Orlov