ADHD & Marriage Weekly Tip - January 11, 2017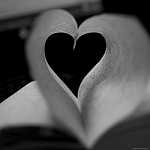 Quote of the Week
"I may not have gone where I intended to go, but I think I have ended up where I needed to be."
- Douglas Adams
Where I Needed to Be
I suspect your life, like mine, has included some very unexpected twists.  While I don't believe in any divine purpose (at least not for me individually) I am satisfied that my life is taking me to a place I needed to be.  I am grateful for so much that I have had and experienced – wonderful family, great adventures…and also deep pain, health issues – ALL of it has combined to make me strong and ready to help others.
My husband and I both look back on our struggles and think that while it was really very ugly at times, we are both lucky.  And, we got to our era of happiness together – in spite of times when that seemed as if it would be impossible.  As a friend recently said, 'what a great life you've crafted together!'
'Crafted' is a good word.  It took lots of effort on both our parts, in order to get ourselves to a place we wanted to be.  Often, that effort was sheer will of behaving as our 'best selves' even when we wanted to hurdle a brick at our partner's head.
Have you grabbed the twists and turns of your life to craft the life you want?  Contributing your 'best self' to your relationship to get where you need to be?
Starting NEXT WEDNESDAY Jan 18th! Give yourselves the gift of a more loving relationship for 2017. In exactly ONE week - my live 8 week couples seminar - given by conference call - starts!
Get $25 off by using the code TIPS17 and pressing "apply" at registration.  Questions? On the fence? Please contact me.
"We learned more from you in 1 session than all the others in ongoing [$$$] therapy.  You have crossed our paths at a very necessary time in our lives." Read testimonials here. 
For those in marriages impacted by ADHD

You can find great resources for couples impacted by ADHD at adhdmarriage.com, including: a free online treatment overview; free downloadable chapters of my books; a community forum with other couples facing similar issues; a large number of blog posts on various topics; referrals; and my very popular couples course:
ADHD Effect In-Depth Couples' Seminar - This highly acclaimed, eight-session phone seminar has helped many couples turn around their relationship.
 
If your relationship is in pretty good shape but you are looking to feel even closer, consider my self-study seminar Recovering Intimacy in Your Relationship.
Adult ADHD can have a huge impact on your relationship. ADHDmarriage.com can literally change your life!  Question?  Contact Melissa.
© 2017 Melissa Orlov