ADHD & Marriage Weekly Tip - February 22, 2017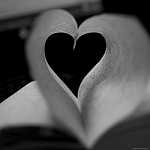 Quote of the Week
"What I mean by love is the capacity of a person to be fully present with another person or a situation or an environment."
- Subagh Singh Khalsa
Love and Presence
A couple of summers ago I took one meditation session with Subagh Singh Khalsa, then had to stop because I was too busy.  (The irony of this is not lost on me!)  But his words about expressing love and being mindful in the present moment really moved me.
His words above outline one of the key challenges for couples impacted by ADHD – if love is the capacity of a person to be fully present with another…and ADHD is often about distraction, or not being fully present, how do each of you adequately communicate your love in a way that your partner can 'hear'?
My answer to that is to learn that the distraction of ADHD is not personal, but that it is hurtful if left unchecked.  ADHD partners must take responsibility for this dynamic and learn how to create enough pockets of intentional and full focus on their partner so that the partner feels loved.  AND, non-ADHD partners need to learn that any particular moment of distraction doesn't mean 'I don't love you…' it means 'I'm distracted at the moment.'  Non-ADHD partners feel better loved when they can be flexible and empathetic about distraction while ADHD partners ALSO create enough 'attend time' that the halo of this attention lasts through periods of distraction.
Typically this means scheduling time to attend to each other (clearing your lives of all other distractions for blocks of time); pursuing shared hobbies and passions together; creating small but meaningful (and repetitive) rituals with each other; and learning 'conflict intimacy' skills (see my Recovering Intimacy course for this one – it's too long to explain here!)
Can you shore up these elements in your relationship?
Lost those loving feelings? Want them back? My next Live ADHD Effect In-Depth Couples' Seminar starts March 28th. Register here.
For those in marriages impacted by ADHD
You can find great resources for couples impacted by ADHD at adhdmarriage.com, including: a free online treatment overview; free downloadable chapters of my books; a community forum with other couples facing similar issues; a large number of blog posts on various topics; referrals; and my very popular couples course:
ADHD Effect In-Depth Couples' Seminar - This highly acclaimed, eight-session phone seminar has helped many couples turn around their relationship. Next live course begins March 28th.
 
If your relationship is in pretty good shape but you are looking to feel even closer, consider my self-study seminar Recovering Intimacy in Your Relationship.
Adult ADHD can have a huge impact on your relationship. ADHDmarriage.com can literally change your life!  Question?  Contact Melissa.
© 2017 Melissa Orlov