ADHD & Marriage Weekly Tip - March 22, 2017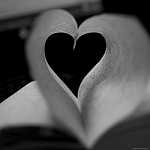 Quote of the Week
"You can let life's inevitable torments cut you down – or you can use them to grow."
- Elizabeth Gilbert
Choose to Grow
I was talking with a therapist one time about the pain both my husband and I had been experiencing and trying to work through.  It was a difficult time for us, and I was struggling to understand my husband's response to therapy, about which he definitely had ambivalent feelings.  I found this therapist's words reassuring.  "I don't know how this will go, but I hope that your husband will choose to engage with this pain because if he does, he has the opportunity to really grow."
I didn't have any control over whether or not my husband would take on that challenge, of course.  But just knowing that something good and long-lasting could come out of this difficult period gave me courage.
Life does have inevitable ups and downs.  I urge you to think of them as an opportunity to gain wisdom and direction.
Starting March 28th - Are you ready to learn how to manage ADHD in your relationship so you can thrive?  If so, it's time to register for my couple's seminar, given by conference call.  Don't miss this chance to turn your relationship around. Register here. 
For those in marriages impacted by ADHD
You can find great resources for couples impacted by ADHD at adhdmarriage.com, including: a free online treatment overview; free downloadable chapters of my books; a community forum with other couples facing similar issues; a large number of blog posts on various topics; referrals; and my very popular couples course:
ADHD Effect In-Depth Couples' Seminar - This highly acclaimed, eight-session phone seminar has helped many couples turn around their relationship.
 
If your relationship is in pretty good shape but you are looking to feel even closer, consider my self-study seminar Recovering Intimacy in Your Relationship.
Adult ADHD can have a huge impact on your relationship. ADHDmarriage.com can literally change your life!  Question?  Contact Melissa.
© 2017 Melissa Orlov