ADHD & Marriage Weekly Tip - May 13, 2015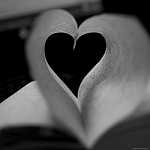 Quote of the Week
"Compassion isn't about solutions.  It's about giving all the love you've got." - Cheryl Strayed
Compassion
Compassion and acceptance are about giving all the love you've got.  Managing ADHD symptoms so you can both thrive is about creating plans and finding solutions.  BOTH need to be present in your relationship if you are going to succeed.
If you're reading this, you are probably already thinking in terms of solutions.  Are you also following through on giving all the love you've got?
For those in marriages impacted by ADHD

You can find great resources for couples impacted by ADHD at my marriage and ADHD website, including: an online treatment overview; downloadable chapters of my books; a community forum with other couples facing similar issues; a large number of blog posts on various topics; referrals; and my very popular couples courses, given by phone, so anyone may participate: ADHD Effect In-Depth Couples' Seminar - this eight-session seminar has helped many couples turn around their relationship and Recovering Intimacy in Your Relationship - a new seminar designed to help couples become more intimate on every level. If you wish to be notified when the Fall 2015 course dates are set, please send me a note using this contact form.
Learn more about my two award winning books: The ADHD Effect on Marriage and The Couple's Guide to Thriving with ADHD.
Adult ADHD can have a huge impact on your relationship.  Please take a moment to investigate the information available to you on ADHDmarriage.com.  It can literally change your life!
© 2015 Melissa Orlov