ADHD & Marriage Weekly Tip - May 20, 2015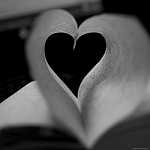 Quote of the Week
To keep your marriage brimming, 
With love in the loving cup, 
Whenever you're wrong, admit it; 
Whenever you're right, shut up. 
-Ogden Nash, poet (1902-1971) 
Shut Up!
Do you know the art of a good apology?  Among other things, it's saying you're sorry without adding a "but" or "because" clause that actually throws blame on your partner.  And how about shutting up, as Nash suggests, when you're right?  I love Nash's pithy poems – not only because many of them are funny, but because they are often spot on.
The Panther
The panther is like a leopard,
Except it hasn't been peppered.
Should you behold a panther crouch,
Prepare to say Ouch.
Better yet, if called by a panther,
Don't anther.
The kids and I used to crack up every time we read this.
For those in marriages impacted by ADHD

Adult ADHD can have a huge impact on your relationship! 
Please take a moment to investigate the information for couples impacted by ADHD, including: an online treatment overview; downloadable chapters of my books; a community forum with other couples facing similar issues; a large number of blog posts on various topics; referrals; and my very popular couples courses, given by phone, so anyone may participate:
If you wish to be notified when the Fall 2015 course dates are set, please send me a note using this
contact form
.
© 2014 Melissa Orlov