ADHD & Marriage Weekly Tip - July 9, 2015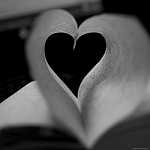 Quote of the Week
"As Shakespeare's character Polonius said in the play Hamlet, "This above all: to thine own self be true." In trying to be like everyone else, I waged an inner battle, and the biggest loser was me." - Zoe Kessler, author of ADHD According to Zoe: The Real Deal on Relationships, Finding Your Focus, and Finding Your Keys
Being True to Oneself
Zoe Kessler points out an interesting conundrum in the experience of living with ADHD – that others often wish you to be like everyone else (i.e. non-ADHD) but that there is a huge cost to pursuing this path.  Instead, it is much healthier to be true to the best of who you are.  That does NOT mean don't address ADHD symptoms – often these symptoms get in the way of your really thriving (for example, poor organizational skills might mean you miss out on job opportunities or family events that you might love!)  But Kessler is suggesting that trying to conform (or even become more organized!) has very real limits.  We are all – whether we have ADHD or not – best served when we learn to love ourselves.
Couple's Guide to Thriving with ADHD wins 2 book awards! ...a Gold award for Best Psychology Book of 2014 from Foreword Reviews and the Silver Benjamin Franklin Award for psychology from the IBPA (Independent Book Publishers Association). To celebrate, I'm offering $5 off the audiobook until August 1st - use coupon code AWARD at checkout.
For those in marriages impacted by ADHD

Please take a moment to investigate the information for couples impacted by ADHD on ADHDMarriage.com, including:
an online treatment overview;
downloadable chapters of my books;
a community forum with other couples facing similar issues;
a large number of blog posts on various topics;
referrals;
and my very popular couples courses:
   ADHD Effect In-Depth Couples' Seminar - Next live session begins September 17 - this eight-session seminar has helped many couples turn around their relationship;
   Recovering Intimacy in Your Relationship - Next session begins November 10 (may change slightly) and is designed to help couples become more intimate on every level.
Adult ADHD can have a huge impact on your relationship.  ADHDmarriage.com can literally change your life!
© 2015 Melissa Orlov