ADHD & Marriage Weekly Tip - June 19, 2015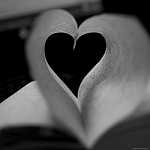 Quote of the Week
"My mom has always told me, 'You don't have to be the best, but you do have to be your best.'  I always try to push myself outside my comfort zone, on and off the court." - Skylar Diggins, WNBA with the Tulsa Shock
Be Your Best
I like this idea – it's aspirational…but it also has real limits.  Striving to be your best is a learning process – both on the court and in relationships.  We should keep trying to be the best we can be in our relationships, because there is always something more we can learn.  But it is also good to find a zone in which you can say "I've come a long way, and I'm happy with who I am and what I contribute."  That, to me, is a sign that you have found your own, personal best.
For those in marriages impacted by ADHD

Please take a moment to investigate the information for couples impacted by ADHD on
ADHDMarriage.com
, including:
an online treatment overview;
downloadable chapters of my books;
a community forum with other couples facing similar issues;
a large number of blog posts on various topics;
referrals;
and my very popular couples courses:
ADHD Effect In-Depth Couples' Seminar - Next live session begins September 17 - this eight-session seminar has helped many couples turn around their relationship;
Recovering Intimacy in Your Relationship - Next session begins November 10 (may change slightly) - This new seminar is designed to help couples become more intimate on every level.
Adult ADHD can have a huge impact on your relationship! ADHDMarriage.com can literally change your life!