ADHD & Marriage Weekly Tip - July 15, 2015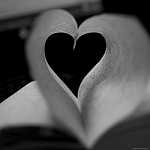 Quote of the Week
"Ever notice how some of the most eye-opening moments in life occur when the going gets tough?  Rough patches are scary, for sure, but they can also be truly transformative." - Oprah Winfrey
When the Going Gets Tough
There is no doubt that I've had some pretty tough times in my relationship (and also in my health), and I must say that Winfrey's statement rings true.  For me, the transformative experience of hitting bottom and being forced to assess my own physical and behavioral limits has led to some of the most significant positive changes in my life.  Has this been painful?  Sure.  Do I value the outcome of facing my own demons and sending my life in new directions?  Yes, most certainly.  For me, what Winfrey implies – that the challenges are worth it – has most clearly been true.
Hard times can force you to reflect deeply about who you are and who you wish to be.  Can you change some tough times into a positive with deep thought and, perhaps, radical action?  (My preference, of course, is for radical action in the way of love and acceptance, though I understand that this is not how some of you will take this idea…)
Here are two resources that will aid in your radical action plan: Online Treatment Guide and The Couples Guide to Thriving.
Couple's Guide to Thriving with ADHD wins 2 book awards! ...a Gold award for Best Psychology Book of 2014 from Foreword Reviews and the Silver Benjamin Franklin Award for psychology from the IBPA (Independent Book Publishers Association). To celebrate, I'm offering $5 off the audiobook until August 1st - use coupon code AWARD at checkout.
For those in marriages impacted by ADHD

Please take a moment to investigate the information for couples impacted by ADHD on ADHDMarriage.com, including:
An online treatment overview;
Downloadable chapters of my books;
A community forum with other couples facing similar issues;
A large number of blog posts on various topics;
referrals;
And my very popular couples courses:
   ADHD Effect In-Depth Couples' Seminar - Next live session begins September 17 - this eight-session seminar has helped many couples turn around their relationship;
   Recovering Intimacy in Your Relationship - Next session begins November 10 (may change slightly) and is designed to help couples become more intimate on every level.
Adult ADHD can have a huge impact on your relationship. ADHDmarriage.com can literally change your life!
© 2015 Melissa Orlov