ADHD & Marriage Weekly Tip - June 26, 2015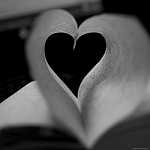 Quote of the Week
"There's no diagnosis in medicine that can change a life so dramatically for the better as ADHD." - Dr. Ned Hallowell
The Plusses of ADHD Diagnosis
Hallowell likes to call ADHD a 'good news' diagnosis, and he couldn't be more right!  After all, if you have ADHD, you have it whether or not you have the diagnosis…confirming that you do means that you will become privy to a whole world of knowledge about how to manage ADHD symptoms.  And, did you know that 50-90% of adults with ADHD can significantly improve their symptoms with good treatment?  Wow!  That's really great news, vs. continuing to struggle…
Consider reading my free downloadable chapter on the best treatments for adult ADHD.  There are a wide range of things you can do to manage ADHD – from exercise to mindfulness training to diet changes (for some) to medications and more.  Find out about them in my free downloadable chapter on the latest in ADHD treatment here.  (The chapter is from my newest book, the Couple's Guide to Thriving with ADHD.)
For those in marriages impacted by ADHD

Please take a moment to investigate the information for couples impacted by ADHD on ADHDMarriage.com, including:
an online treatment overview;
downloadable chapters of my books;
a community forum with other couples facing similar issues;
a large number of blog posts on various topics;
referrals;
and my very popular couples courses:
   ADHD Effect In-Depth Couples' Seminar - Next live session begins September 17 - this eight-session seminar has helped many couples turn around their relationship;
   Recovering Intimacy in Your Relationship - Next session begins November 10 (may change slightly) and is designed to help couples become more intimate on every level.
Adult ADHD can have a huge impact on your relationship.  ADHDmarriage.com can literally change your life!
© 2015 Melissa Orlov