ADHD & Marriage Weekly Tip - July 22, 2015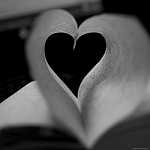 Quote of the Week
"This is the tricky thing about breakthroughs.  Many aspects of the experience may feel unpleasant, both before and after your thinking changes…the key to sustaining a new insight (is) eliminating whatever threatens to recloud your vision." - Martha Beck
Breakthroughs
I'm a person who really values breakthroughs – both in my own life, and in the experiences of the client couples with whom I work.  But to say that many breakthroughs are 'uncomfortable' is probably understating it!  For example, it was not easy for me to accept the breakthrough that some good part of my marital troubles were due to my trying to control my partner's actions…and that this controlling behavior had to stop completely if we were to thrive.  Facing your own failures is often part of getting to a breakthrough…very 'uncomfortable', indeed!
Don't assume that breakthrough thinking feels good.  Allow that discomfort can be a sign of something good happening, instead, and embrace both the breakthrough and the unpleasant feelings that may accompany it.
Don't miss the Couple's Guide to Thriving with ADHD audiobook discount. To celebrate the 2 book awards! ...a Gold award for Best Psychology Book of 2014 from Foreword Reviews and the Silver Benjamin Franklin Award for psychology from the IBPA (Independent Book Publishers Association), I'm offering $5 off the audiobook until August 1st - use coupon code AWARD at checkout.
For those in marriages impacted by ADHD

Please take a moment to investigate the information for couples impacted by ADHD on
ADHDMarriage.com
, including:
An online treatment overview;
Downloadable chapters of my books;
A community forum with other couples facing similar issues;
A large number of blog posts on various topics;
Referrals;
and my very popular couples courses: