ADHD & Marriage Weekly Tip - April 27, 2016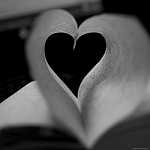 Quote of the Week
"Be careful when you fight the monsters, lest you become one."
-Friederich Nietzsche
Becoming a Monster
I was a monster once.  (Longer than 'once,' actually!)  The monster I was fighting was my ADHD husband's inattentiveness.  The less attention he paid me, the more I pursued, intruded and yelled to get any scrap of focus he could muster.  Over time, I simply became pretty mean.
I see this happen all the time.  The 'monster' might be ADHD symptomatic behaviors, controlling behavior, yelling, insults or any other of a score of bad behaviors in your relationship.  And as we fight these bad behaviors, we can easily start to 'fight back' with similarly awful responses.
Instead, challenge yourself to NOT fight the monsters by becoming a monster yourself, but by becoming your best person and trying hard to enlist your partner to do the same.  Together, you can eliminate the monsters, rather than fight them. This takes TWO to do, but is your best hope for successful change.
I recommend that you start by identifying times when your own behaviors are monsters in your relationship.
Introducing: My new self-study course, created to help you and your partner improve your romantic connection, share feelings, increase desire and avoid aggression and defensiveness. 
For those in marriages impacted by ADHD

You can find great resources for couples impacted by ADHD at adhdmarriage.com, including: a free online treatment overview; free downloadable chapters of my books; a community forum with other couples facing similar issues; a large number of blog posts on various topics; referrals; and my very popular couples course:
ADHD Effect In-Depth Couples' Seminar - Next live session starts October, 2016 - this eight-session phone seminar has helped many couples turn around their relationship.
 
Couple's Guide to Thriving with ADHD wins 2 book awards!
Adult ADHD can have a huge impact on your relationship. ADHDmarriage.com can literally change your life!                      
© 2016 Melissa Orlov