ADHD & Marriage Weekly Tip - January 29, 2015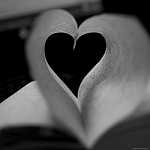 Quote of the Week
"The only person you should try to be better than is the person you were yesterday." - Oprah Winfrey on Twitter
Who Are You Better Than?
One of the challenges of working with couples is to get them to see that the process of improving their relationship is not about 'fixing their partner' but about addressing their own issues.  People get this concept intellectually, but it is really hard to let go of the idea emotionally.  ADHD partners often think the non-ADHD partner's anger is really the issue, while non-ADHD partners are likely to blame their partner's ADHD.
These attitudes leave them stuck.  You can't make your partner 'better.'  You can only make yourself better.  And, as Oprah suggests, this is a process of making yourself better than you were yesterday – it's one day at a time.
What could you do better today than yesterday?
For those of you in the Seattle, WA area, The Hallowell Todaro Center and ADD Resources have invited me to speak on Monday, February 9th about strengthening intimacy.  Learn more here.
The next live ADHD Effect In-Depth Couples' Seminar starts February 17th! Learn more here.
For those in marriages impacted by ADHD

You can find great resources for couples impacted by ADHD at my marriage and ADHD website, including: a free online treatment overview; free downloadable chapters of my books; a community forum with other couples facing similar issues; a large number of blog posts on various topics; referrals; and my very popular ADHD Effect In-Depth Couples' Seminar. This eight-session seminar has helped many couples turn around their relationship, and is given by phone, so anyone may participate. The next session begins February 17th.
The Couple's Guide to Thriving with ADHD, available in Audio Book and Kindle, explores the emotional "Hot Spots" that couples impacted by ADHD commonly face and what to do about them.
Adult ADHD can have a huge impact on your relationship.  Please take a moment to investigate the information available to you.  It can literally change your life!
© 2014 Melissa Orlov