ADHD & Marriage Weekly Tip - October 8, 2015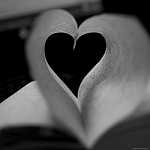 Quote of the Week
"Judging is a form of resistance and can keep negative mental patterns and habits in place.  Awareness has a neutralizing, freeing effect." - Marie Forleo
Judgment
Do you judge your partner?  And if so, when you are judging your partner are you thinking negative thoughts?  I bet so.
Last summer I took one meditation class – just to see what it was about.  As it turned out, the focus was on noticing your thoughts and letting them go by you without judgment.  The instructor gave the example of being sideswiped by a child on a bike.  "You could react negatively and judge that boy as careless," the instructor said.  "If you did, you might yell at him.  Or, you could notice he had grazed you and let the thought pass, going on about your life without the negative interaction."
That story stayed with me.  What would happen if I incorporated that idea into my everyday life?  If I replaced my negative judgments with an ability to notice and let go?
And so I have tried to do just that.  And the result in my relationship has been dramatic.  My husband, who had many years of my judging his actions as difficult and even inadequate, now has a vastly different experience.  He now feels accepted in the moment, while also knowing that if something sticks – even though I have tried to let it flow past me – I will try to find a good time to talk with him about it.
I will eventually explore this type of meditation further so I may hone my ability to be at peace with what happens around me.  In the meantime, just thinking in this way has smoothed out many of my days.
What would happen if you started letting things flow past you?
Recovering Intimacy in Your Relationship - begins November 10 - This new seminar is designed to help couples become more intimate on every level. The seminar consists of four sessions, with an optional fifth session on Recovering from Affairs and Deception. Logistics: I will send you the calling instructions and first session materials about 48 hours in advance of the first session.  I recommend blocking out about one hour a week for doing course exercises.  Some couples find it useful to schedule an 'appointment' to do this at the same time.
All sessions are recorded so that if you miss a class you can listen to it before the following session. All questions will be answered and shared.
Is it time to recover the intimacy you so cherish?
For those in marriages impacted by ADHD

You can find great resources for couples impacted by ADHD at adhdmarriage.com, including: a free online treatment overview; free downloadable chapters of my books; a community forum with other couples facing similar issues; a large number of blog posts on various topics; referrals; and my very popular couples courses:
ADHD Effect In-Depth Couples' Seminar - Just started on October 6 - this eight-session seminar has helped many couples turn around their relationship, and
Recovering Intimacy in Your Relationship - Begins November 10 - This new seminar is designed to help couples become more intimate on every level. Both seminars are given by phone, so anyone may participate.
 
Couple's Guide to Thriving with ADHD wins 2 book awards!
Adult ADHD can have a huge impact on your relationship. ADHDmarriage.com can literally change your life!
© 2015 Melissa Orlov