ADHD & Marriage Weekly Tip - December 28, 2016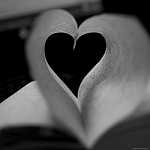 Quote of the Week
"What is modern society doing wrong?  We're not connecting with each other."
- Gary Trudeau
Feeling Alone?  A New Year's Resolution
There is research and more research about the importance of connecting with others in order to stay mentally healthy.  So much so, in fact, that Dr. Ned Hallowell calls connection "the other Vitamin C."
Yet struggling in your marriage can make you feel (and sometimes actually be) really isolated.  If this is the case for you, I'm asking you to make a New Year's resolution to reconnect.  You will be the better for it.
That might be connecting with others with similar issues – through my support groups (starting in January); couples seminar (next session starting Jan 18) or in the forum.  Or it might be connecting more often with friends, family or to each other in counseling.  Or to people you have yet to meet in an exercise class or meditation circle.
Just don't do this alone!!!
Why not start thinking right now about how you might better connect?
P.S.  Couples who wish to take my 8 week couples seminar given by conference call can get $25 off by using the code TIPS17 and pressing "apply" at registration.  If you have questions about the course, please contact me.
For those in marriages impacted by ADHD

You can find great resources for couples impacted by ADHD at adhdmarriage.com, including: a free online treatment overview; free downloadable chapters of my books; a community forum with other couples facing similar issues; a large number of blog posts on various topics; referrals; and my very popular couples course:
ADHD Effect In-Depth Couples' Seminar - This highly acclaimed, eight-session phone seminar, which starts January 18, 2017, has helped many couples turn around their relationship.
 
If your relationship is in pretty good shape but you are looking to feel even closer, consider my self-study seminar Recovering Closeness in Your Relationship.
Adult ADHD can have a huge impact on your relationship. ADHDmarriage.com can literally change your life!  Question?  Contact Melissa.
© 2016 Melissa Orlov